Activity goal
Cognitive goal: recognize the color red/yellow/blue/green/orange/purple;
Skill goal: be able to name the color and know the circle;
Emotional goal: to cultivate artistic interest and dare to create boldly.
Guided observation
Introduction: Introduce today's new friend to children in a mysterious and interesting way: baby sun;
Observation and discussion:
What did the children see? (picture frame, round/yellow/orange baby sun, green table top, blue/pink picture frame, bowknot decoration, etc.)
What does the baby sun in front of the children look like? (With a round head, use your small hand to compare the shape of the baby sun. The yellow/orange baby sun is like a small orange, and it is smiling happily)
Does baby sun have any clothes on? (No, it is waiting for children to dress it up)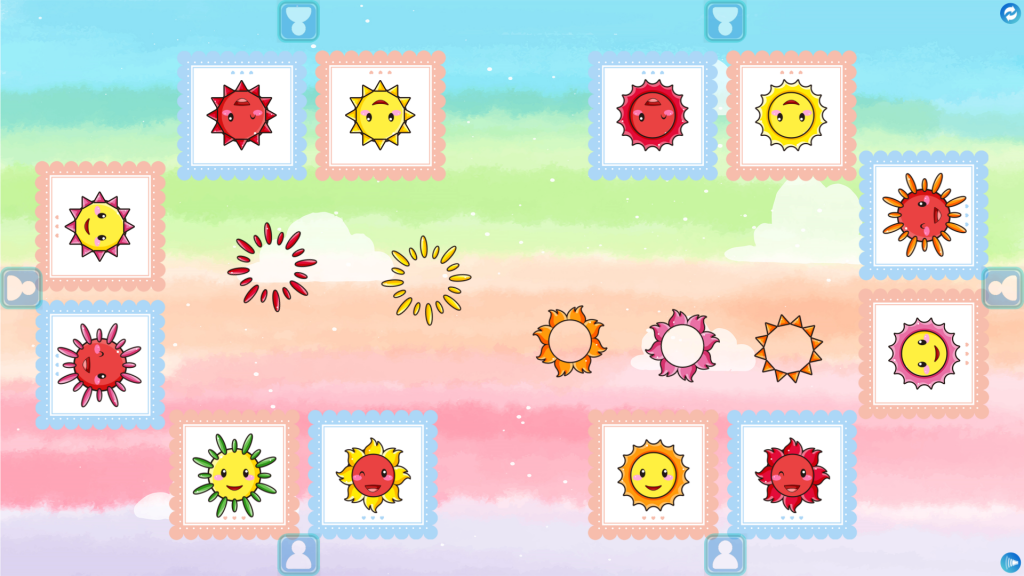 Know the colors: let's first get to know the colors of Sunbaby's clothes: (show the red/yellow/blue/green/orange/purple color cards, and guide the children to familiarize themselves with the names of the colors)
Dress up baby sun
Introduction: Children, we have already known the colors of the baby sun's clothes. The baby sun can't wait to wear its new clothes. Would you like to dress up the baby sun?
How to use: Explain how to use the material in the token: click on the personal icon, click "use" or drag it out directly. Excess material can be recycled using the "trash can".
Material type: 17 different color types of sun clothes, 6 colors, 4 shapes.
Activity rules: Arrange several suitable rules in advance. Here are a few:
With the same color, you can wear different types of clothes;
With the same shape, you can wear clothes of different colors;
Use different colors and different types of clothes;
The frames are lined up and sorted by clothes or frame colors.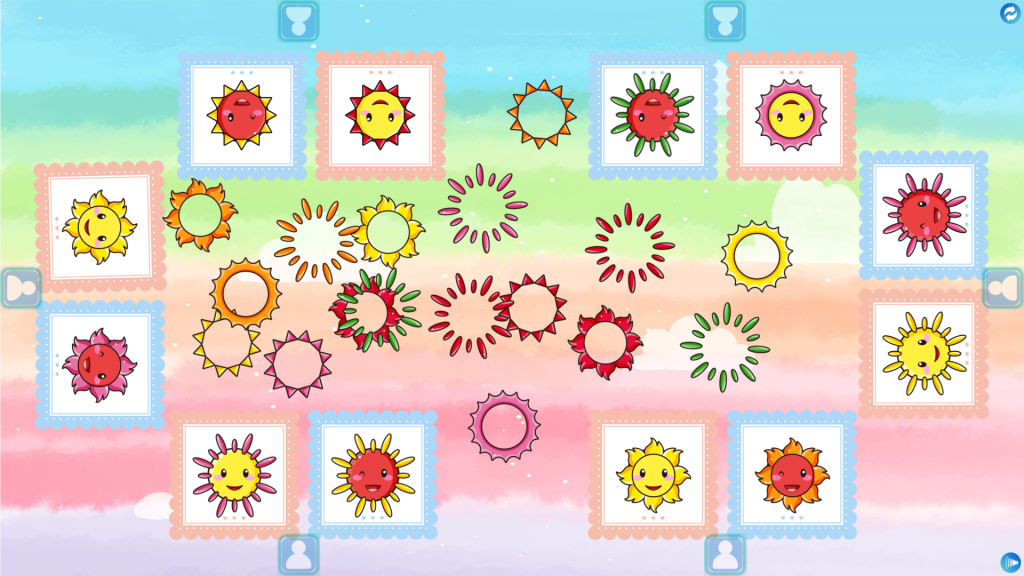 ↓Scan the code to watch the courseware video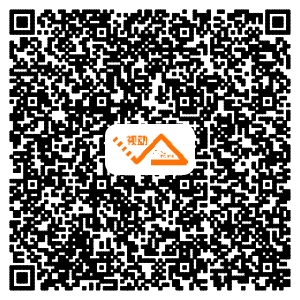 If you are interested in learning more, please contact us
StoneTouch Tech (Zhuhai) Co. Ltd.
3rd Floor, Building 18, Hengqin Macau Youth Entrepreneurship Valley, Zhuhai
Tel:0756-6969319
Email: sales@stonetouch.cn
Website: www.stonetouch.cn
Wechat public account: